Collections & Creditor's Remedies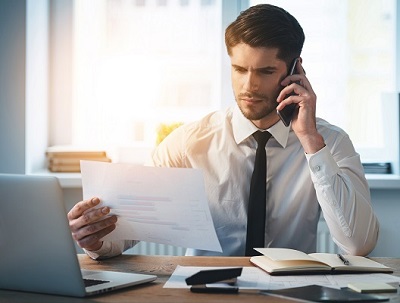 We all have bad debts. A sophisticated debtor may run, hide, lie, move monies and assets off shore, place assets in hidden trusts, apply for bankruptcy protection and otherwise expend efforts to make the debt appear uncollectible. For such a debtor it may be a way of life. Once a debt goes bad, decisions are made whether or not to pursue the debt, the debtor, and the efforts to be expended in the hunt and capture of these monies. Seasoned and sophisticated counsel may be of significant aid in the decision making process and the hunt for the monies. Counsel should be experienced in matters of debt collection, off shore transactions, fraud, white collar crime, securities enforcement and mortgage remedies and have worked with certified fraud examiners and investigators domestically and abroad in aid of client causes.
There are cases where the debt is denied. That denial may be genuine and on the merits based upon a genuine dispute between the creditor and debtor which may negate all or part of the alleged debt. The denial may be based upon a remedial legislation prohibiting what the debtor may claim is excessive collection practices, an illegal rate of interest or an unlawful agreement which precludes the creditor from seeking any or all of the amount claimed. The denial may simply be a bad faith dodge to avoid a financial obligation. Each one of these alternatives requires a different approach.
When pursuing a debtor, especially on an unsecured debt, the costs of the proceedings must always be considered because litigation costs may outstrip the debt being pursued. To reduce the impact of these costs in pursuing the debtor to judgment, making an early offer to settle takes advantage of the rules of the court which provide for significant awards of court costs to the successful party when after trial, the unaccepted settlement offer provided the losing litigant a better remedy than obtained at trial. Costs are highly discretionary, fact driven and a necessary consideration in any litigation.
With secured transactions (where the assets of the debtor are pledged to act as security for payment) particular attention must be paid to the contract and applicable legislation to ensure that the creditor's rights to that asset are not lost and can be readily enforced. Frequently, the recovery of the creditor's costs associated with enforcement are recoverable as part of the secured debt. The costs themselves may be subject to judicial intervention, to ensure that the costs are reasonable and should be borne by the debtor.
It is appropriate to look upon the collection litigation as a business decision and not a pursuit of a remedy for a perceived injustice. It is also appropriate to realize that the judgement is not recovery. It is frequently the first step upon which recovery can be pursued using the court processes.

Let my experience assist you in determining how and when to pursue these debts.